To remain updated, please read the "News", the "Forum", watch our Videopodcast and follow us on Twitter!






Welcome!
to the FINNJETweb, a unique website about the legendary GTS FINNJET. She was, when introduced, not only the fastest (till the end), but also the biggest and longest ferry in the world! The "Finnjet" was decisive for the future ferries: The new age of the "Cruiseferries" began. Just until recently, Finnjet still transported tourists to their destinations in Finland, Russia, Estonia and Germany with up to 33 knots (about 61 km/h). The latest route changes have stopped the direct Germany-Finland connection in 2003, so that Finnjet serviced the Rostock-Tallinn-St. Petersburg route from 2004 on. In September 2005, Silja Line have unfortunately decided to stop employing Finnjet and put the ship up for sale. In 2008 the ship was then beached in Alang, India for scrapping after a series of bad coincidences. This decision has even more forced me to run this website and remind you of this extraordinary vessel and of course to continue to documentate it. On this page, you will find a lot of photos, exclusive Sound- and Videorecordings and also booktips about FINNJET. (Not everything has been realized yet!) Furthermore, you will find a lot of data containing the Rise, the History and Future of the ship. You will find also Information and News that might be of interest, and even interesting keepsakes are on display. Not to forget is the Internet-section where you can post a message to the Forum, to the Guestbook or take part in a poll that will be updated every now and then. Please note that this site is not ready yet and won't be until December 2165. Therefore, not all sites are complete yet and mistakes can be everywhere.
Why do I run this site? It's my personal interest in Finnjet, which has played a role in my life from the beginning! This site has to be seen as a hobby. Responsible for the content as long as not declared differently: *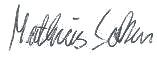 Mathias Saken, Webmaster
Mistakes? Critic, Tipps or just want to say hello? Everything's welcome! Contact me:
eMail:

hosted by:


Entered registered trade marks are used without indication and guarantee of a free use.